Rich Pins is something that Pinterest implemented to make the user experience better. And if Pinterest is recommending it, you should be using it so you are in the algorithm's favor!
Rich Pins, in simple terms, copies your site title & description from your website and copies it over to Pinterest whenever something is pinned from your site. It allows all new content to have a description and title to it, even when a user does not add it themselves. This will help your content perform better when users are pinning from your site!
It also makes your title easier to read and more user friendly! Have you ever seen those fancy recipe pins that list the recipe and ingredients before even clicking to their site? That's an example of a rich pin!
Steps on how to Create Rich Pins
Apply for Rich Pins
Add Metadata to your Site
Create a click-worthy title & description on each blog post
This is seriously SO easy and will take you 2 minutes to do!
Step 1: Apply For Rich Pins on Pinterest
To apply for rich pins, just head to Pinterest's Rich Pin Validator website, here! Just put in the URL of one of your Blog Posts that you have pinned to Pinterest in the past, NOT your home page or Pinterest page.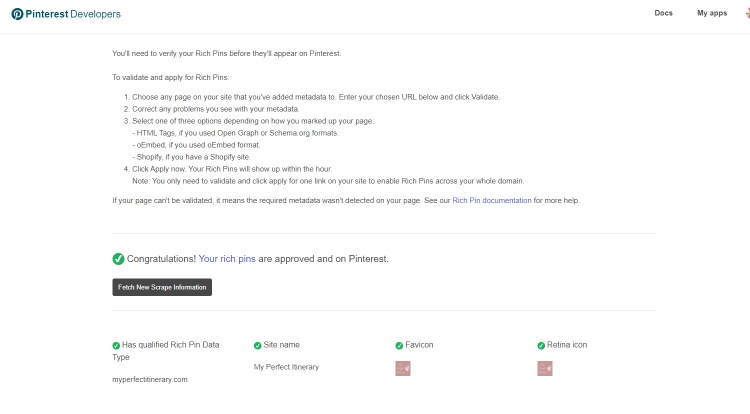 Step 2: Add Metadata to your Site
The best and easiest way to do this is to download the Yoast SEO plug in on your WordPress blog (if you haven't done so already). Guys, this is SO easy.
Once you have the plug in downloaded, click on the Yoast plug in on the left hand side of your dashboard –> click on SOCIAL.
In the social area of the plug in, go to the Facebook tab and make sure that "Add Open Graph Metadata" is enabled.
THAT'S IT.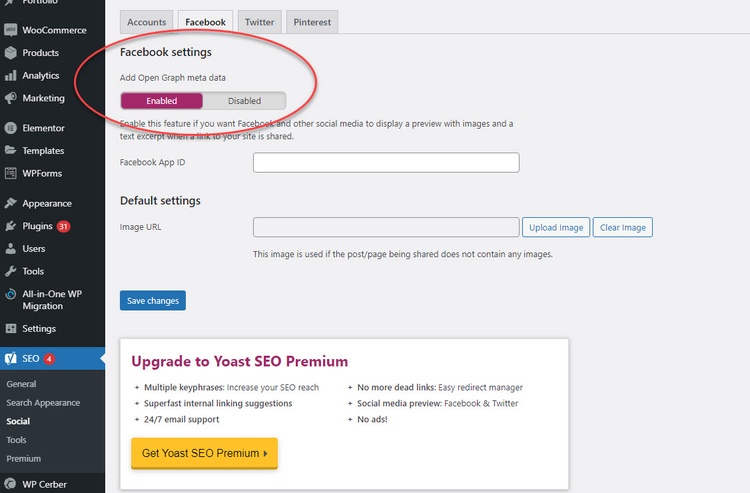 Step 3: Make sure you have click-worthy titles & descriptions on your Blog Post!
Now all you have to do is make sure you are including a title & meta description on each blog post, which you should be doing regardless. At the bottom of your blog post, you should see the Yoast SEO area where you can add the Meta Description and SEO title. This is very important to update not only for Pinterest's Rich pins, but also to rank on Google!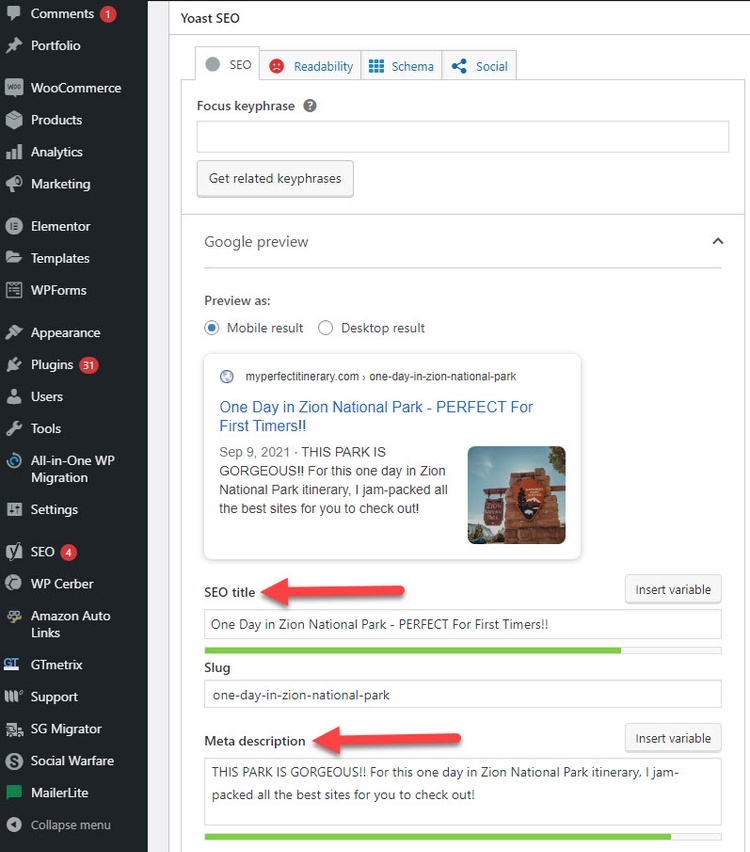 Guys, it's really that easy. If you don't have rich pins set up on your account yet, do it.. Right now.
It will literally take you five minutes and make your account work in the algorithm's favor!
Want to learn more Tips and Tricks from a Travel Blogger? Here are some guides I think you would love:
Like this guide? Save it for later!